The Monte Carlo Film festival is an international film festival entirely dedicated to comedy. Each year this event boasts the participation of personalities from the world of international comedy and entertainment, of great directors and artists of world fame.
The Film Festival de la Comédie in Montecarlo is a festival that pays tribute to culture and entertainment, a sector that has never suffered more from the global pandemic than in the last year. By participating as a sponsor we want to reciprocate the esteem and affection that those who are part of it show us by choosing our products, as well as celebrate their skill and their tenacity.
Ezio Greggio, Presidente del MCFF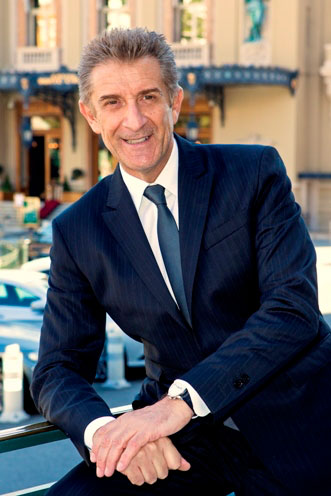 To preside over the jury of the 18th edition of the Montecarlo Film Festival de la Comédie (31 May – 5 June), conceived and directed by Ezio Greggio, this year an Italian and international talent, Raoul Bova (La Finestra di Fronte, Alien vs Predator, Buongiorno Papà, Nessuno mi può giudicare, Immaturi, Palermo Milano – solo andata ), winner of the Nastro d'argento for 15 seconds.
Accompany the President of the Jury: the French actress of Danish origin, winner of the César as best actress for Le Nom de gens Sara Forestier (La Schivata, Gainsbourg) , the eclectic Giacomo Ferrara (Suburra, Suburra la serie,Il Permesso-48 Fuori), the irresistible Mario de la Rosa ( Terminator – Destino Oscuro, Il Segreto, Hellboy), international star after the success of the series La Casa di Carta. The jury is completed by the exceptional journalist, director and film critic Mario Sesti (critico cinematografico tra i curatori della Festa del Cinema di Roma) .
Also this year the Monte Carlo Comedy Festival will take place in the headquarters of the Grimaldi Forum of the Principality of Monaco which is ready to welcome the public and numerous international talents, fully ensuring the running of the Kermesse in complete safety. The festival, considered the most important and significant film festival dedicated to comedy, has enjoyed growing success with audiences and critics worldwide over the years thanks to the commitment of Ezio Greggio and the late maestro Mario Monicelli (co-founder of the Festival).
The event, in collaboration with EFG Bank (Monaco), has always been held under the High Patronage of S.A.S. Prince Albert II of Monaco and the Embassy of Italy. Like last year, Radio Monte Carlo is the official Radio of the Festival.
Source @montecarlofilmfestival (read the article on the site www.montecarlofilmfestival.net)