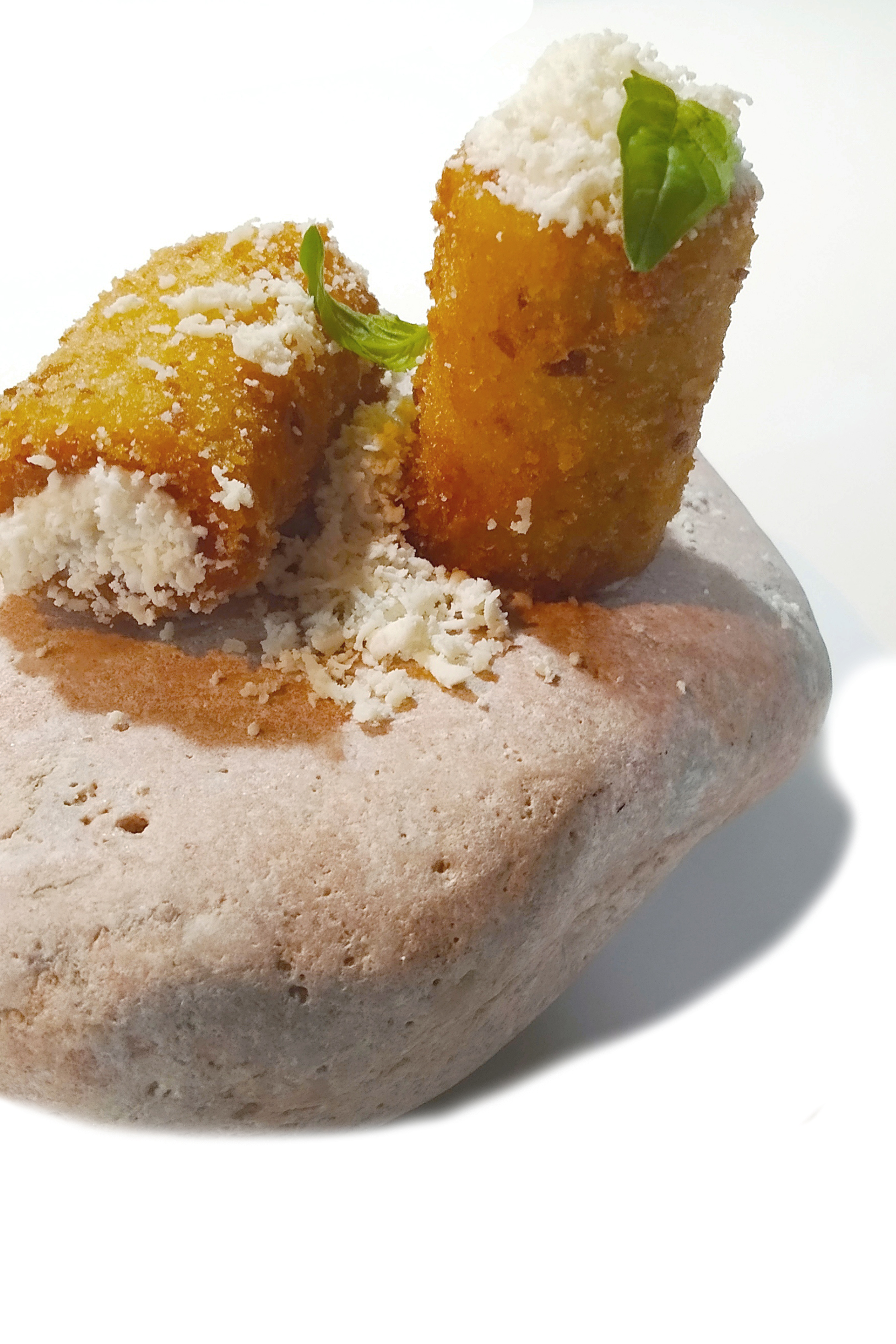 Pacchero alla Norma
Recipe by the chef @Vito Dario Roccella
Ingredienti per 4 persone
4 paccheri di Gragnano
400 g Ricotta Salata Tenuta Agrilat
1 purple eggplant
300 g cherry tomatoes
1 clove of garlic
100 g grated bread
100 g type 0 flour
1 egg
Cook the pacchero in boiling salted water. Once cooked, cool in water and ice to maintain its consistency. Prepare the filling of the pacchero alla norma. In a hot pan, sauté the purple aubergine cut into brunoise. Once it is golden brown, lay it on some sheets of fried paper to dry it from excess oil. iIn a saucepan, prepare the cherry tomato sauce. Brown with a clove of unpeeled garlic with a drizzle of oil. Remove from the heat and put the cherry tomatoes with an aromatic bunch of basil and a pinch of salt. Cook everything by covering with a lid over low heat for about an hour. Once cooked, pass the sauce through a vegetable mill, thus eliminating seeds and peel so as not to add acidity to the sauce.
Prepare the filling by putting the tomato sauce, the purple aubergine, a few basil leaves in a bowl to give a touch of freshness and a generous grating of Tenuta Agrilat salted ricotta. Put the filling in a pastry bag and fill the pacchero, being very careful not to break it.
Let's go to bread the pacchero as if it were a Milanese cutlet, passing it in flour, egg and breadcrumbs. Fry in hot seed oil until frying is dry and crisp. Finish the dish by placing a grated Tenuta Agrilat ricotta salata and a few basil leaves on the edges of the pacchero.