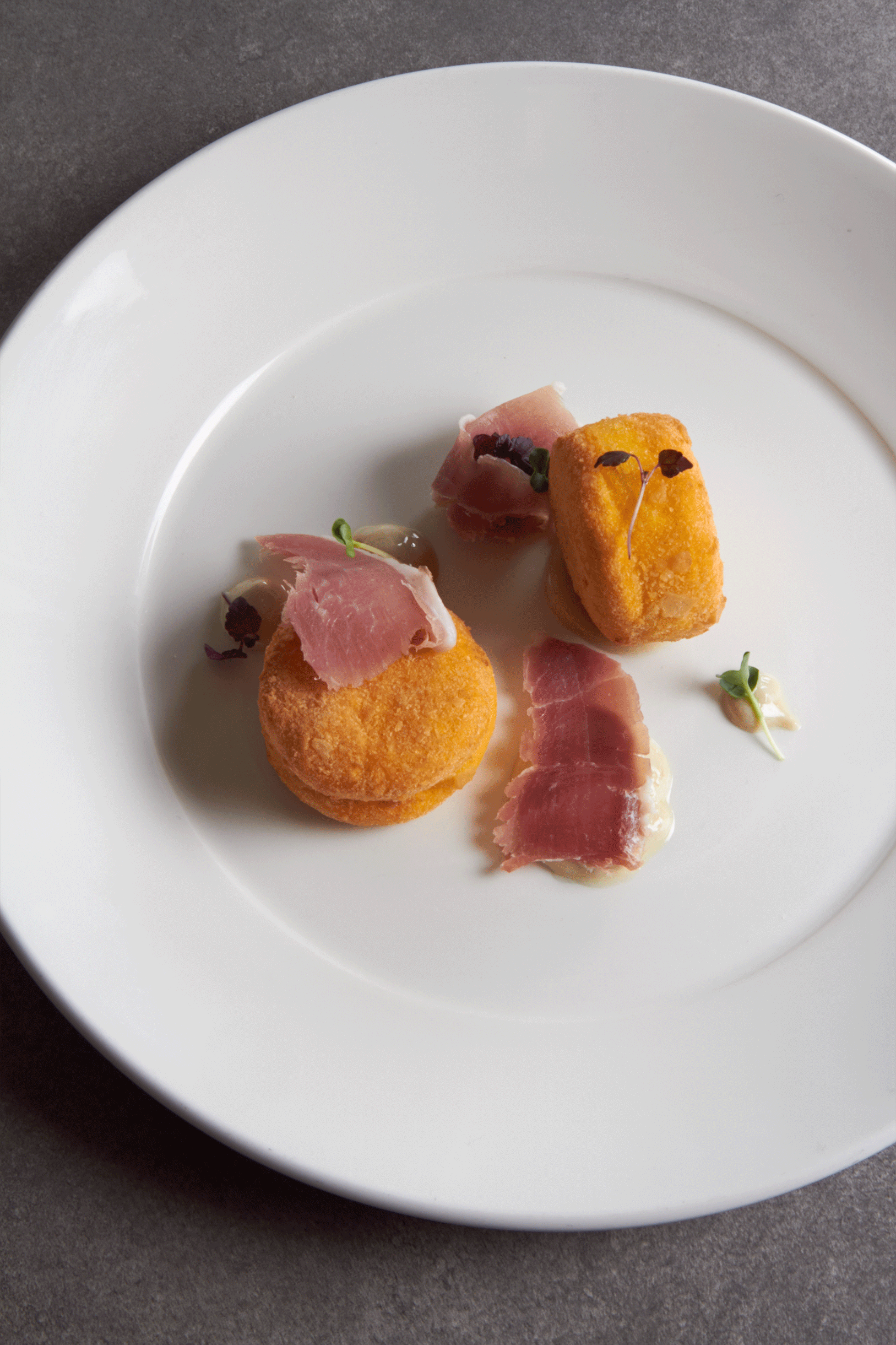 Mozzarella in a carriage with ham and anchovy cream
Recipe by Chef @Franco Marino
Ingredients for 4 people:
Tenuta Agrilat Mozzarella di Bufala 400 g
loaf of bread 200 g
eggs n 2
flour 40 g
grated bread 150 g
sliced ham 100 g
anchovies 30 g
cream 40 g
Method:
Cut the mozzarella into slices and lay it on round slices of bread on both sides, roll them in flour and egg and then in breadcrumbs, fry in hot sunflower oil at 175 degrees for 2 minutes. For the sauce: emulsify the anchovies with the cream until you get a firm mixture. Serve the mozzarella with slices of ham and anchovy cream.