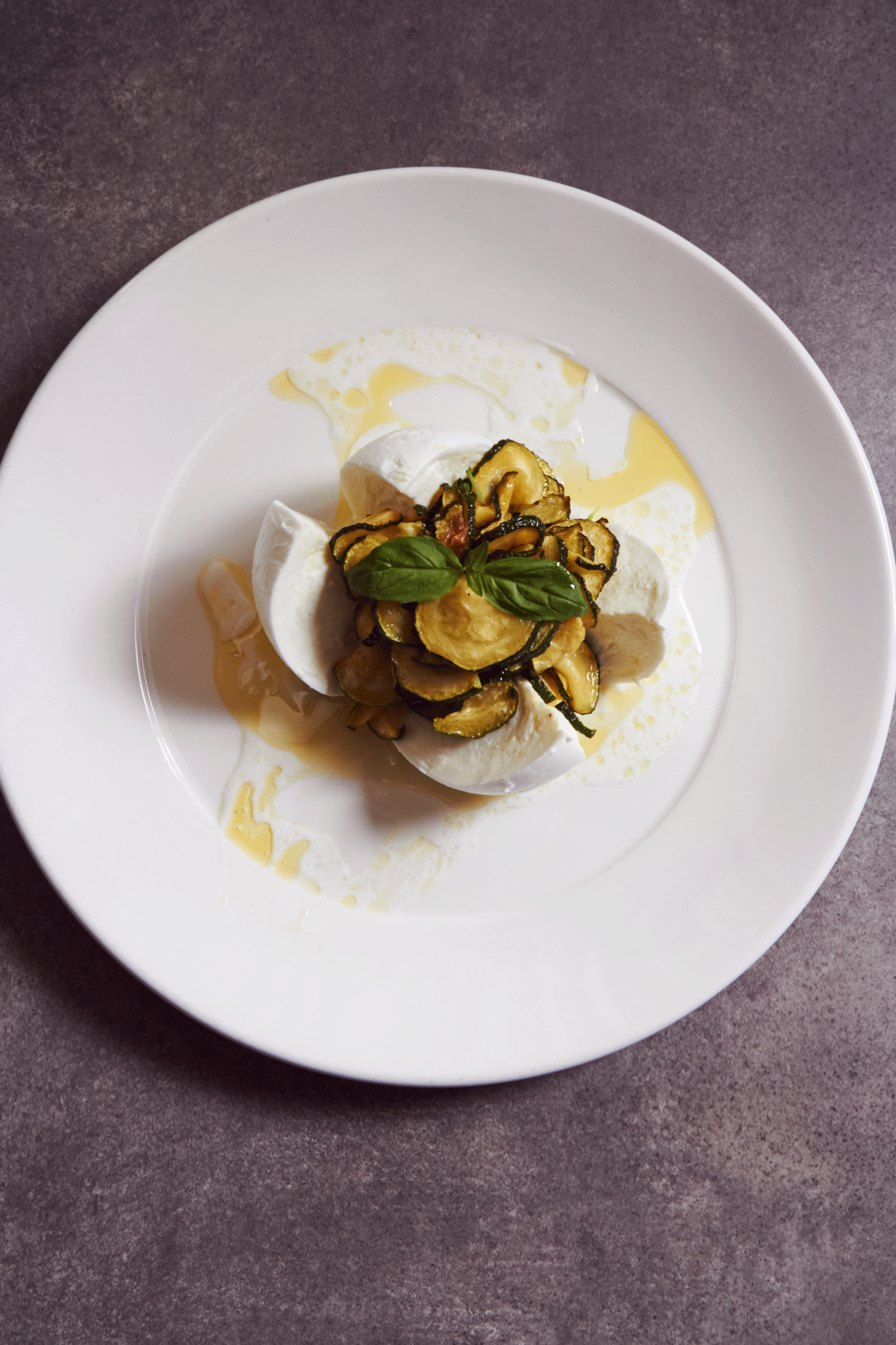 Mozzarella with zucchini and scapece
Recipe by Chef @Franco Marino
Ingredients for 4 people:
Mozzarella di bufala Tenuta Agrilat n 4 from 125 gItalian recipe with Tenuta Agrilat fresh cheese.
zucchini n 2
white vinegar to taste
garlic 1 clove
extra virgin olive oil to taste
parsley 10 g
sale 1 pinch
Method:
Cut the courgettes into slices and fry them in hot oil for 2 minutes. Season with salt, vinegar and extra virgin olive oil; add a few leaves of parsley and garlic. Place this mixture on some mozzarella cut in four, serve with fresh basil.